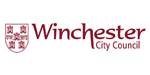 Winchester City Council have generously awarded a government discretionary grant of £7,500.00 to The Olive Branch Counselling Service Ltd, to help small businesses in Winchester impacted by Covid-19
The funds have been allocated to support fixed property costs and to help support a significant loss of income during the Covid-19 crisis.
The money will help The Olive Branch Counselling Service to continue providing urgently-needed counselling to Winchester and wider communities of Hampshire.
Trustee and director Sanga Burrough said 'As the crisis continues to impact people of our community, we anticipate a further, critical rise in demand counselling for mental health problems. In recent years, our volunteer counsellors have been plugging the gaps from cuts to NHS provision. This money will go towards helping us to continue meeting the urgent need for counselling, during Covid and beyond'.
The charity is now focusing on its next targets; to raise £10,000.00 in this year's Big Give (insert link) to raise more funds desperately needed to ensure more counselling is offered and continues to be available at The Olive Branch for those in need. We have an additional £25,000.00 annual target to cover running costs to ensure access to our service.